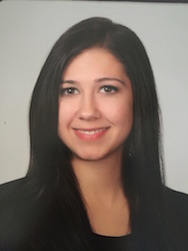 Dr. Megan Charney, O.D.
Megan was born and raised in Allen Park, Michigan. She graduated from the University of Michigan with a Bachelor's degree in Biological Sciences with a minor in Psychology. She completed her comprehensive Optometric training at the Michigan College of Optometry.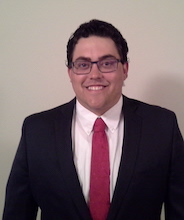 Dr. Ross DuMonthier, O.D.
Ross is a native of the Keweenaw and is excited to be returning to the Copper Country after completing his extensive training downstate. He graduated from Ferris State University in 2013 with a Bachelor's degree in Biological Sciences and immediately began his Optometric training at the Michigan College of Optometry.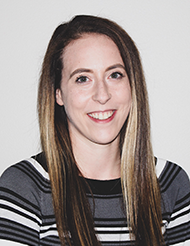 Dr. Kayla Saari, O.D.
Kayla was born and raised in Houghton, she graduated from Michigan Tech with a degree in biological sciences in 2015. Shortly after, she moved to Chicago to attend the Illinois College of Optometry where she received her optometric training. In her free time, she likes to spend time with her family and her dog Marvin. Doctor Saari joined our practice in the spring of 2019 and is a great addition to our office.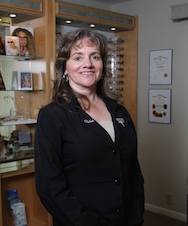 Chris
Chris is the recognizable face of the Vision Clinic as our Front-desk Receptionist. She has greeted and checked in patients since 1986. She brings her years of experience and knowledge about billing insurance, ability to multitasking handling 10 things at once, all the while greeting our patients with a smile. In her spare time Chris enjoys biking, skiing, and traveling. She has one grown son and resides in Hancock.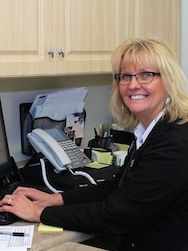 Barb
Barbara is the Office Manager, a Certified Optical Technician and has worked in the optical field, including her time in California for over 16 years. She has worked in every area of the office over the years. Barbara and her husband have two grown sons, and one grandson. They enjoy cooking, entertaining, spending time with family and traveling. Previously she worked as an office assistant, hairdresser, and substitute teacher. Barbara grew up in Southern California and moved to the UP in 95′ to be close to family. She enjoys her job and the connection to the community.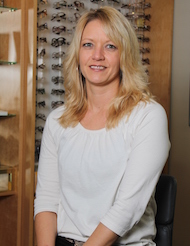 Lyn
Lyn has worked as an Optician for the Vision Clinic for the past 5 ½ year. She received her ABOC certification in 2013, along with ongoing continuing educational classes to keep up on the newest technology. Lyn has been trained in every area of the clinic but her expertise is working in the Frame room, which shows in her extensive knowledge of all the newest lens products and options. Lyn and her husband have five kids and are native to the area. In her spare time she loves to read, spend time with family and enjoys being outdoors.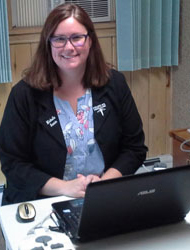 Michelle
Michelle started working at our office in 2017 after moving to the area with her husband, 2 daughters and 2 dogs. She grew up in Ann Arbor area, and has traveled many places. Interests include camping, and watching College Football. We are happy to Welcome Michelle to our staff. Michelle works as our Optical Technique and front-desk person.
Contact us today to find a time that is convenient for you to see us.